Welcome To Derma Concepts Pvt. Ltd.
We are a pharmaceutical company established in 2008 focus on providing healthcare solutions that have a positive impart on peoples well being.it is our mission to manufacture innovative and affordable drugs to serve the healthcare needs of patients and their family.
Our core purpose is "bringing hope to life through research and serve for healthy life'' .we are commited to deliver products that help people enjoy longer healthier and more productive lives.
We aim to key player in the pharmaceutical market to help build a future that continues to bring hope to life through meaningful research.
Our products are being manufactured at our own associated plants using top quality raw material and international standard packing material. Products are being manufactured BY WHO AND GMP certified units (having well equipped laboratories), in the excise free zones in India. We offer most competitive prices to our franchisees with committed delivery .
Through this mail we are initiating discussion for offering you FRANCHISE Go our company. A copies of the product list and product card are attached. Our payments terms are on advanced basis .Incentives, schemes , bonus will be finalized mutually.
We are leading manufacturer of pharmaceutical products in India. We are having capacity for large scale production of pharma pellets, tablet, capsule,Herbal Nutraceuticals, protein powder, Gym supplements and pharma sachets. Many pharmaceutical and biotechnology companies do not have their own production facilities. We work for them and provide them Pharmaceutical contract manufacturing/third party services. As Leading contract/ third party Pharma manufacturer in Northern India with state of the Art manufacturing facilities in tax free zone, we are having capacity for large scale production of pharma pellets, tablet, capsule,Herbal Nutraceuticals, protein powder and pharma sachets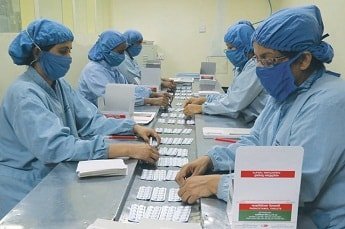 Research & Development
To keep ourselves abreast with the latest advancement in the market, we have a well developed R & D unit. This unit is managed by a team of researchers, which works meticulously on various research projects to improve the output and effectiveness of our range of Pharmaceutical Drugs. Further, our research analyst also undertake technological advanced processes in the formulation of pharmaceutical products to meet the specific demands of our global clients. Moreover, we have developed cordial relationship with the established universities, which helps in research and development of cosmetics, herbal and pharmaceutical drugs.